So far, at least 10 chemicals known to be carcinogenic and reproductive toxins have been identified in the aerosol of e-cigs.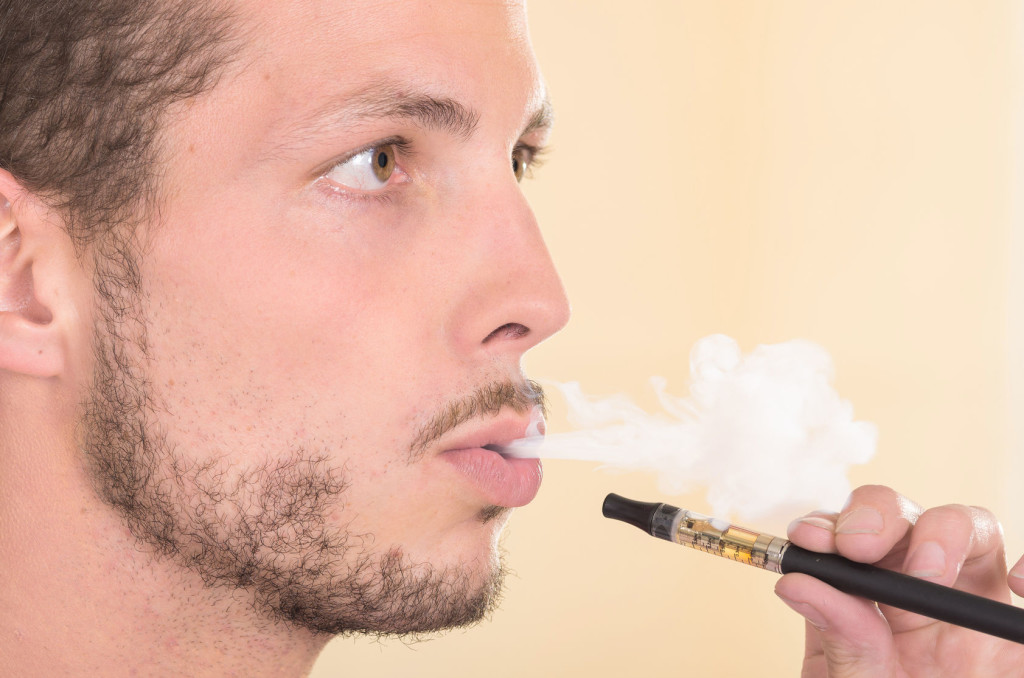 This secondhand aerosol can contain benzene, lead, cadmium, formaldehyde, toluene, and more.
All of these are known to be highly toxic in even small doses, and both the person vaping and any bystanders are exposed to them.
All can cause cancer, various other disorders, and lung distressing disorders.
People exposed to secondhand aerosol have reported trouble breathing, sore throats, eye irritations, chest pains, and allergic reactions.