For a something a bit different, you can try this sweet and savory lunch of banana and kiwi salad.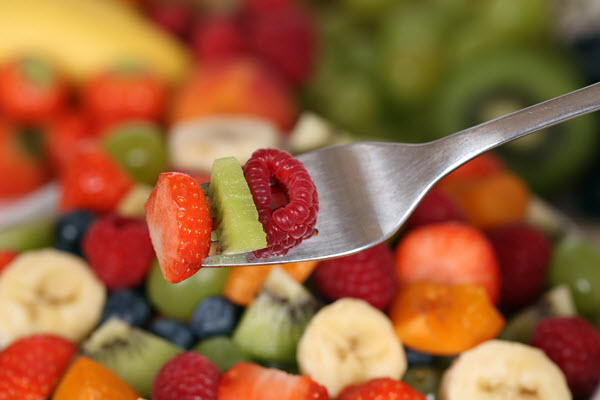 First make your dressing by whisking together 2 tablespoons of lime juice, 1 tablespoon of canola oil, 2 teaspoons rice vinegar, and 1 teaspoon honey.
Then whisk in 1 tablespoon minced shallot, ¼ teaspoon of salt, and a pinch of cayenne.
To make the salad, dice up 4 kiwis, 2 firm ripe bananas, 1/2 cup of bell pepper and 2 tablespoons of thinly sliced fresh mint
When you're ready to eat, top with the dressing, 2 tablespoons of chopped cashews, and toss together.