For a super protein rich lunch to eat hot or cold, try this quinoa dish.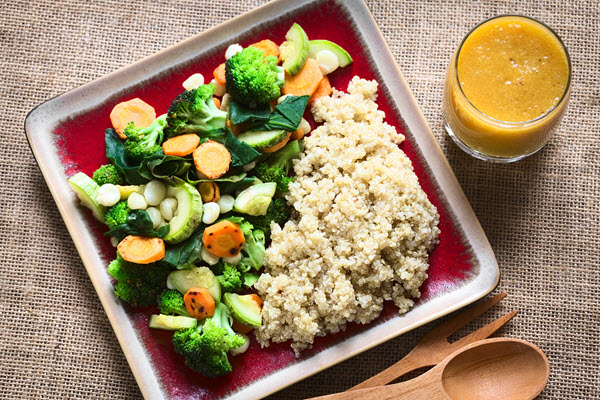 Mix one cup of cooked quinoa and add in ¼ cup each of shelled edamame, chopped yellow pepper, and chopped carrots.
Take 2 tablespoons dried cranberries, and fresh chopped herbs, such as cilantro or basil, and add those to the bowl.
Whisk together 1 tablespoon fresh lemon juice, 2 teaspoons olive oil, and 1 teaspoon Dijon mustard, and then mix into the quinoa dish.
If you decide to warm it up for lunch, just microwave it for about a minute, or until hot depending on the microwave.