The answer is to find recipes that you can make ahead, that aren't just a packed lunch, but are packed with flavor.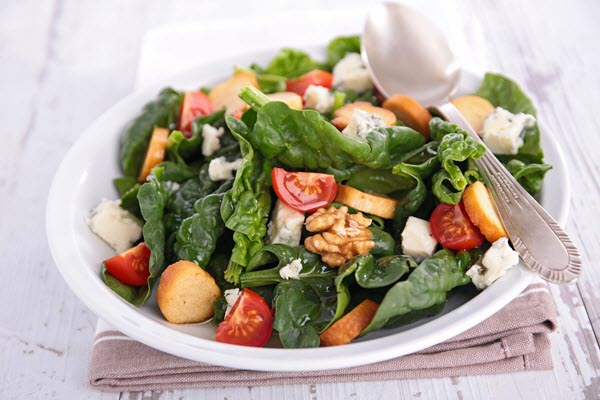 Layering a salad into a mason jar is a great lunch to bring along.
Here's one that leaves boring behind.
Try this orange and spinach salad.
Layer 2 tablespoons red wine vinaigrette, then ½ cup of canned mandarin orange sections.
Slice up 1 pear and add that to the jar.
Add 1/3 cup of slivered almonds and then fill with 4 cups of fresh spinach leaves.
When you're ready to eat, just shake up the jar and poor your tasty salad into a dish… you're ready to eat!