Screenings for lung cancer should be done annually after a man reaches age 55.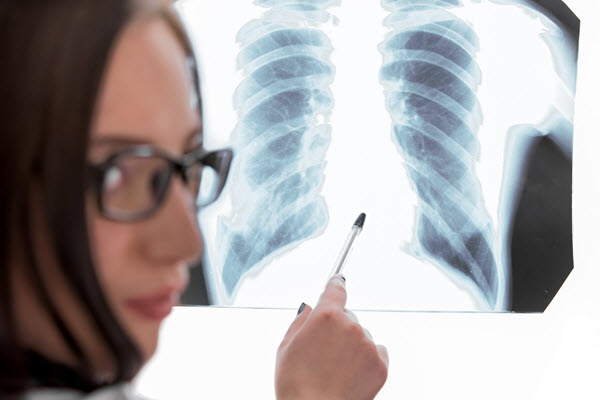 But if you have a family history or risk factors (such as being a smoker), you should be checked sooner.
Lung cancer can go unnoticed for quite some time if it's not an aggressive form, and has a much higher cure rate if caught early.
Sources:
aarp.org/health/conditions-treatments/info-09-2010/health_screenings_what_tests_do_you_really_need_if_you_are_over_age_50.html
cbsnews.com/news/the-routine-screening-tests-essential-to-mens-health/
cbsnews.com/news/the-routine-screening-tests-essential-to-mens-health/
nlm.nih.gov/medlineplus/ency/article/007465.htm
hopkinsmedicine.org/healthlibrary/prevention/men_age,40_49/
disabled-world.com/health/male/male-check-up.php
bloodpressureuk.org/BloodPressureandyou/Thebasics/Bloodpressurechart