Trying to quit smoking?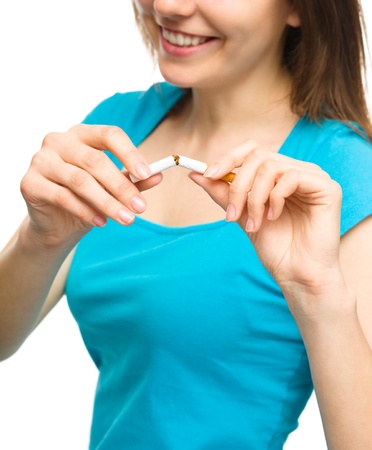 Are the cravings driving you crazy?
Did you know that you can kill those cravings with massage therapy?
Well, you can!
Maria Hernandez-Reif Ph.D. of University of Miami was the lead author on a study that shows that self-massage can be an effective, non-medical way to resist smoking cravings and successfully quit.
The negative effects of smoking have been chronicled so often that people barely hear it any longer.
We've heard it over and over that smoking harms every organ of the body from the lungs, to the heart, to aging the skin.
The CDC estimates the increased risks of heart disease and of stroke by 2 to 4 times in a smoker versus a non-smoker. Lung cancer risk is increased by 25 times!
And not only is smoking linked to cancers in every organ of the body, it ages the appearance of the individual much more quickly than a person who has never smoked.