And what happened with Jake?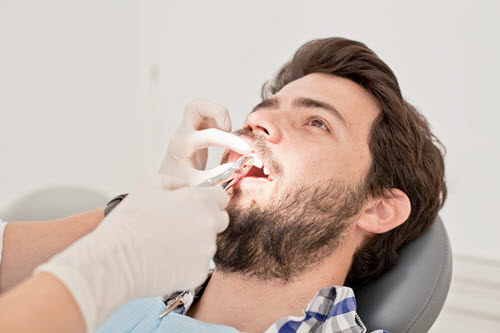 Well, it turns out that Jake's pretty lucky.
"My cardiologist wasn't surprised at all that the dentist sent me to him," Jake explains.
"But it turns out that my gum disease hasn't affected my heart yet," he smiles.
So Jake has a strict oral care routine now, and he's been placed on short term antibiotics to squash the infection that has started in his gums.
"The docs both tell me I'll be just fine," Jake says.
Sources:
https://www.deltadentalins.com/oral_health/heart.html
http://www.prevention.com/health/what-your-dentist-knows-about-your-health
http://www.webmd.com/oral-health/dental-care-heart-disease
http://www.webmd.com/oral-health/features/healthy-teeth-healthy-heart
http://www.health.harvard.edu/press_releases/heart-disease-oral-health