Without impartial and long-term studies, the true effects cannot be known.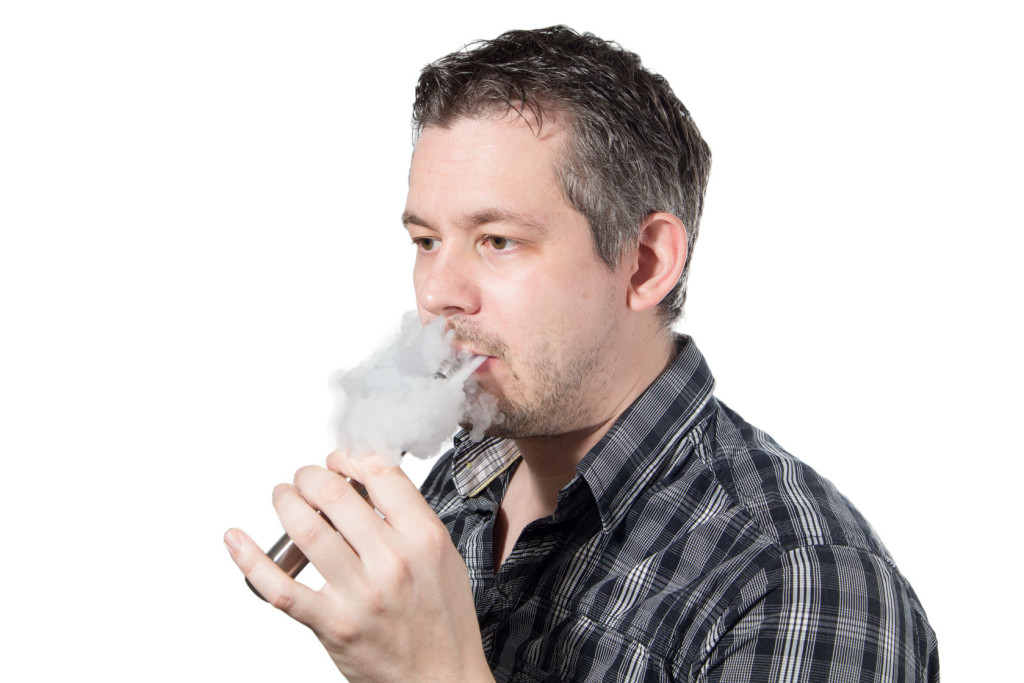 What is known for certain is that e-cigarettes are less harmful to the smoker in a lot of ways than traditional cigarettes.
This makes them a potentially valuable tool for those who are attempting to quit smoking altogether.
But we also know that vaping still has a lot of toxins.  
And that the metals that are emitted are an additional toxin that cigarettes do not have in as high a quantity.
So it's still a much better idea to not smoke at all.
Sources:
dailymail.co.uk/health/article-3073502/E-cigarettes-lead-chronic-lung-conditions-Vapour-gadgets-disrupts-cells-way-tobacco-smoke.html
vox.com/2015/6/26/8832337/e-cigarette-health-fda-smoking-safety
articles.mercola.com/sites/articles/archive/2014/09/17/e-cigarette-second-hand-smoke-effect.aspx
articles.mercola.com/sites/articles/archive/2014/05/28/e-cigarette-poisoning.aspx