Make sure that you pack what you need for your workouts.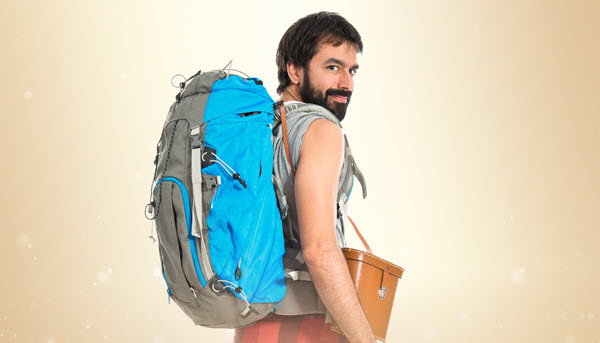 You'll need to be sure to pack workout gear, possibly more than one outfit depending on how long you'll be staying and the laundry facilities available.
Pack a resistance band or a yoga mat in your luggage.
You can use these while working out with those televised workouts you found in your research, or you can stream something on your laptop.
If you usually use weights, plan to use your luggage.
Instead of cramming everything you need into the larger suitcase, pack into smaller pieces and you'll have handled weights to use for lunges or to carry up the stairs for cardio.
Or if you need to pack as lean as possible, pick up a few water bottles along your travels.
A full water bottle can be used as a hand held weight, or you can band several together to create a heavier weight.
And most importantly… bring your tunes!
Headphones and your favorite music, along with a pair of sneakers are all you need for a walking workout in the local park, or just around the parking lot.