Summer!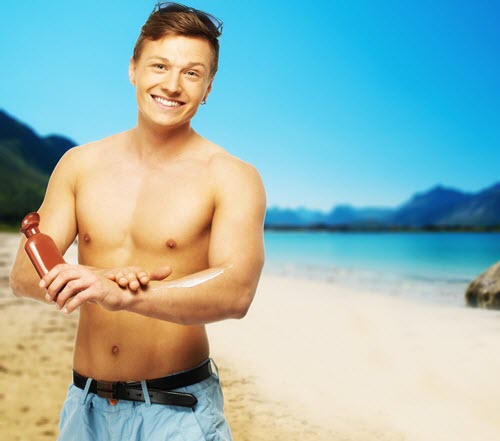 Spending time at the beach.
Swimming in pools.
Going to picnics and parks.
Sounds like a great time.
But enjoy this time even more knowing that you're protecting yourself from skin cancer and premature aging.
A lot of men make very basic mistakes when using sunscreen, and these mistakes can really cost you.
Too much sun without proper protection leads to everything from mild (or extreme) sunburn, to age spots and wrinkles, and even to skin cancer.
But even knowing that, the CDC still found that just 18% of men use sunscreen.
This is an alarmingly low number considering that 1 in 5 Americans develop skin cancer, and it's so easy to reduce your risk.
Just applying sunscreen can dramatically reduce your risk, by nearly 50%.
This seems a pretty simple thing to do with such a large gain in health protection.
So now you've decided to start using sunscreen… good for you!