Another great benefit of post-coital joy is that it leads to better sleep.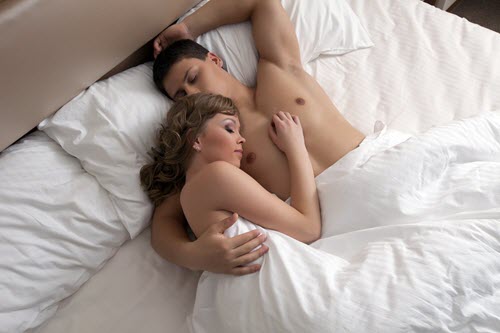 Your brain produces prolactin after orgasm.
Higher prolactin levels occur naturally when you sleep.
So romping around between the sheets leads to being able to curl up and sleep between them even better.
A great thing about sex is that there is no law of diminishing returns.
The more you do it, the more you want it, and the more you benefit from it!
Sources:
careeraddict.com/18185/the-health-benefits-of-sex
fitnessrepublic.com/inspiration/lifestyle/6-surprising-health-benefits-of-sex.html