Buy clothes that can be laundered at home.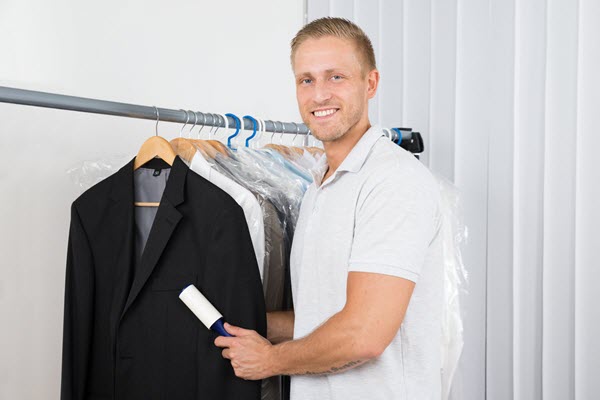 A lot of dry cleaning services still use a chemical called perc (perchloroethylene).
Perc has been found to cause kidney and liver damage and cancer through repeated exposure or inhalation.
The fumes from this chemical are released while you're wearing the garment and are directly exposed.
If you must have some clothes dry cleaned, do not store the cleaned clothes in the plastic wrappers.
When you get home, remove the plastic and allow the garments to air out before you wear them.